Culture

•

Published on the 23rd November 2021
Meet Priscille, UX/UI Designer at Atipik
Spotlight on Priscille, a member of the Atipik design team! In this short interview, she shares with you her job, her challenges, but also her daily sources of inspiration.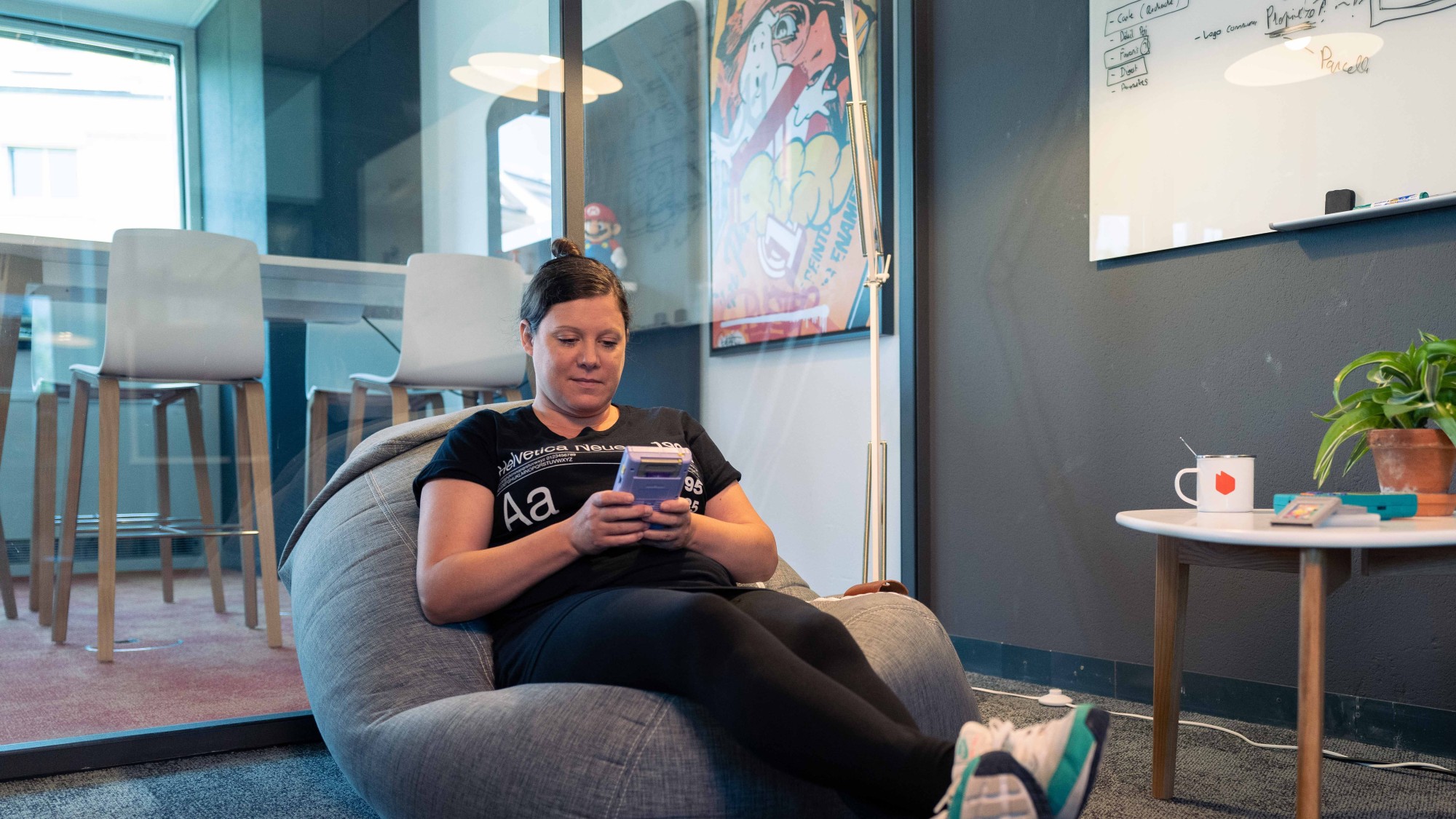 What is your expertise as a UX/UI Designer?
As an experienced UX/UI Designer, my role is to think about functional, ergonomic and visual experiences that can be applied to both web and mobile to design or improve a simple or complex digital product. Understanding the client's needs, knowing who they are, knowing their values and learning from their end users is essential to achieve specific goals. Knowing how devices work allows me to apply current UI/UX best practices. It is also important to know the technical constraints and to be interested in the visual trends in order to suggest a relevant, user-friendly, qualitative and aesthetic digital product that can be adapted to the different devices.
What is the best part of being a designer?
My favorite part of my role as a designer is to help the client find the right solution for him and his users. This can be done during design thinking workshops for example to identify the problems to be solved, understand the needs of end users, define together the goals and generate ideas.
I particularly like the creation of wireframes because it allows me to visually structure what has been mentioned during the needs understanding phase and to draw a first schematic sketch of the future product. This step also helps in the content creation and allows the developers to have a first overview of the product for their needs in technical and functional specifications.
I am particularly attracted by beautiful, modern and user-friendly interfaces. I make sure to create a simple and adapted ergonomics on mobile as well as on tablets. Communication with the development team is essential for me. Indeed, the user experience does not stop only at aesthetics or ergonomics, but also at development. I make sure that my design is well integrated during the review and testing phase.
I also like to do user testing on a product that I've done all the design work on, because that's when I'll know if my design proposal holds up for the end users.
The success of a product depends on whether or not the end users are satisfied. Happy users are loyal users for the product.
How do you find inspiration on a daily basis?
My environment inspires me on a daily basis. Whether it's design inspiration websites, my work environment, current events, architecture, gaming, my colleagues, new visual and functional trends and emerging technologies, I always stay aware of what's going on around me. My morning ritual is always the same, I start my day with a cup of coffee and then browse design inspiration sites like Dribble, Awwwards and Pinterest. Although for a while now I've been following a lot on Dribble.
Why do you think design is essential in a development project?
Design allows us to set up the schematic and visual structure of the future product, to exchange with the different stakeholders (customer, POM, developer, future users) to make decisions, to identify additional problems that nobody had thought of before, to generate new ideas, to iterate if necessary and to propose different versions to confront them in order to go in the right direction.
Furthermore, in my experience, I have noticed that the client often, and quickly, needs to have a first glimpse of his future product in a schematic or graphic form. This allows him to make decisions, to reassure himself on the progress of the project and to give his approval for the development.
I think that developing a digital project without the ergonomic and visual design phase for reasons that may be financial or due to a lack of knowledge of the profession is a huge mistake. Indeed, this denigration for the design phase is the open door to a bad understanding of the customer/user needs and goals, which can result in a flawed and frustrating product for the end users.
At Atipik, design is the lead, which suits me perfectly. However, I always leave the door open to developers and POMs to share ideas.
So yes, design is essential in a development project. I challenge anyone who tries to develop a product without going through a design phase upstream.
What is Atipikal about you?
What is Atipik about me is my design universe, which is my pronounced taste for everything retro, design and contemporary. I like both the very colorful and fun period of the 80's and 90's, which is nostalgic for me, because I was born in that period, and the contemporary, the minimalist and the design. At Atipik, I discovered the soft mobility of everyday life. I use an e-scooter to go to work and I love the freedom of movement it gives me. I can get everywhere quickly without wasting time on public transport or in traffic jams.