Workshops
Workshops to concretize what is basically just an idea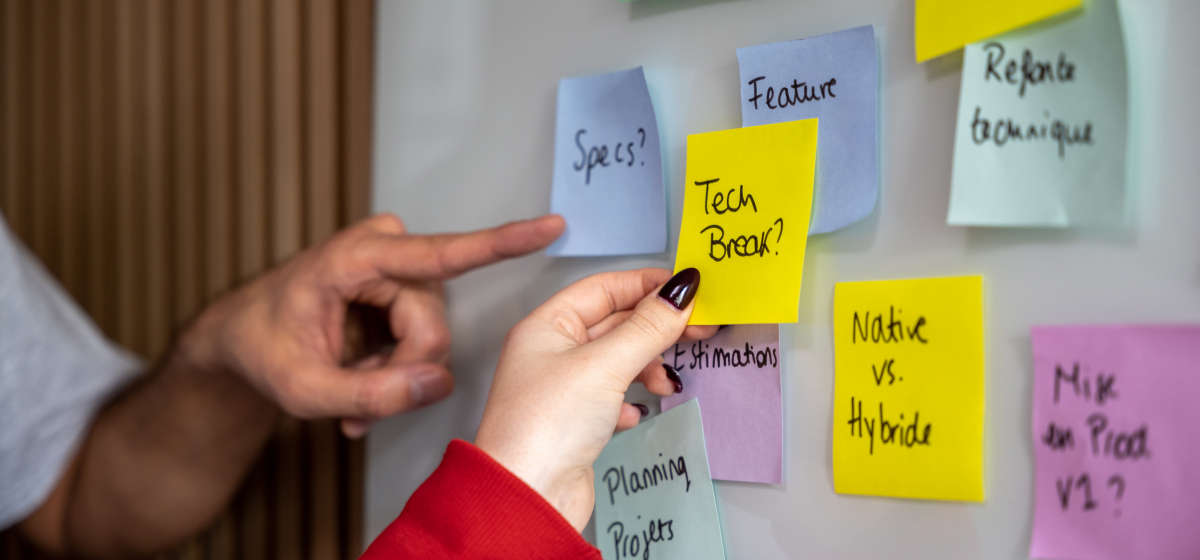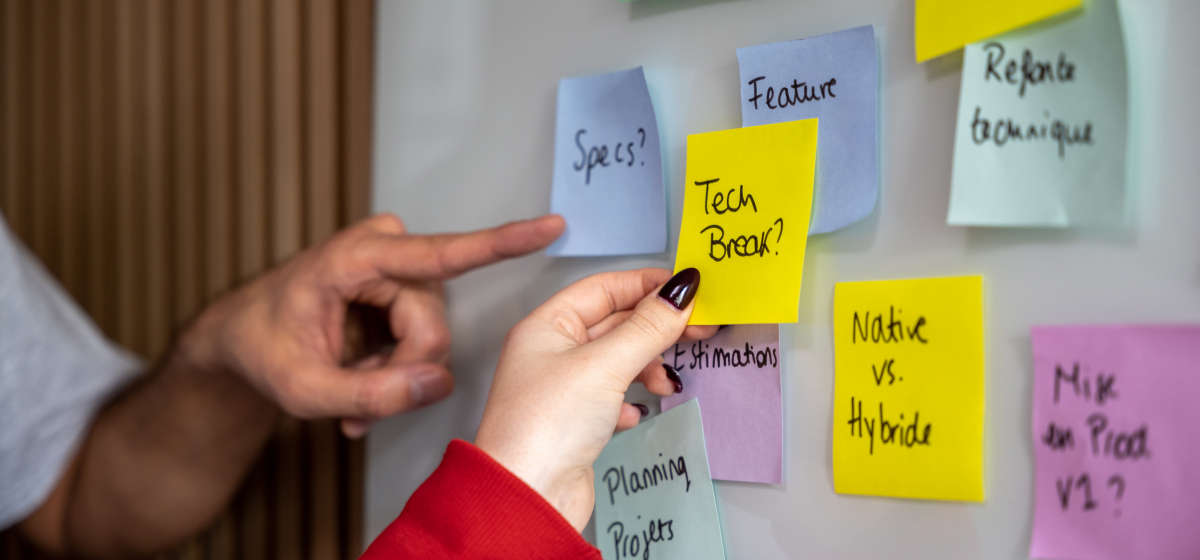 The time of unexciting and boring meetings is over!
Collaborative work sessions are proposed and facilitated to solve complex problems in a creative way. Often used to find innovative solutions they can also be used to encourage innovation.
Define a shared vision
Having a defined vision allows you to build a solid foundation for your strategy. Based on your knowledge and research we work together to create this structure in relation to your problematic but especially your target.
Generate ideas
Unleash your most atypical ideas by thinking outside the box to make your products and services innovative and attractive.
Validate your ideas
Bring your solutions to life and make sure you have the right idea. With the help of prototypes, your ideas come to life to help you project yourself.
Contact us to book your very first workshop!
Let's get in touch so that we help you choose the right workshop for you. Our team will advise you and give you all the information you need.
Do you have any questions? We have answers!
---
How many people should attend the workshops?
The ideal number of people depends on the workshop, your organization and your objectives, contact us and we can analyze together the conditions of a perfectly adapted workshop.
---
Where do the workshops take place?
We adapt to you, if you do not have a room available, we will welcome you in our creation space in our premises in Carouge.
---
What supplies should be prepared for the workshops?
Don't worry about anything! We take care of everything.
---
I don't know which workshop is right for my project, what should I do?
No need to panic! Contact our team and we will be able to advise you on the implementation of one or several workshops according to your objectives.
---
Are these workshops mandatory to design my new product?
No workshop is mandatory, but they are an opportunity to get out of the usual framework and often generate new ideas. For some, they even avoid making strategic mistakes at the birth of your project, which will be complicated and costly to repair later on.