Culture

•

Published on the 7th December 2021
Behind the scenes, interview with Claire, Digital Marketing Manager Atipik
The introduction to this episode of Atipik's Talent Spotlight series is going to be a little different this time! I'm Claire, Digital Marketing Manager in the Atipik team, and I'm the one behind the series of articles highlighting my talented (and somewhat unique) colleagues. Today it's my turn to get behind the keyboard and join the game to answer some questions. So if you want to know more about my role in the team: let's go!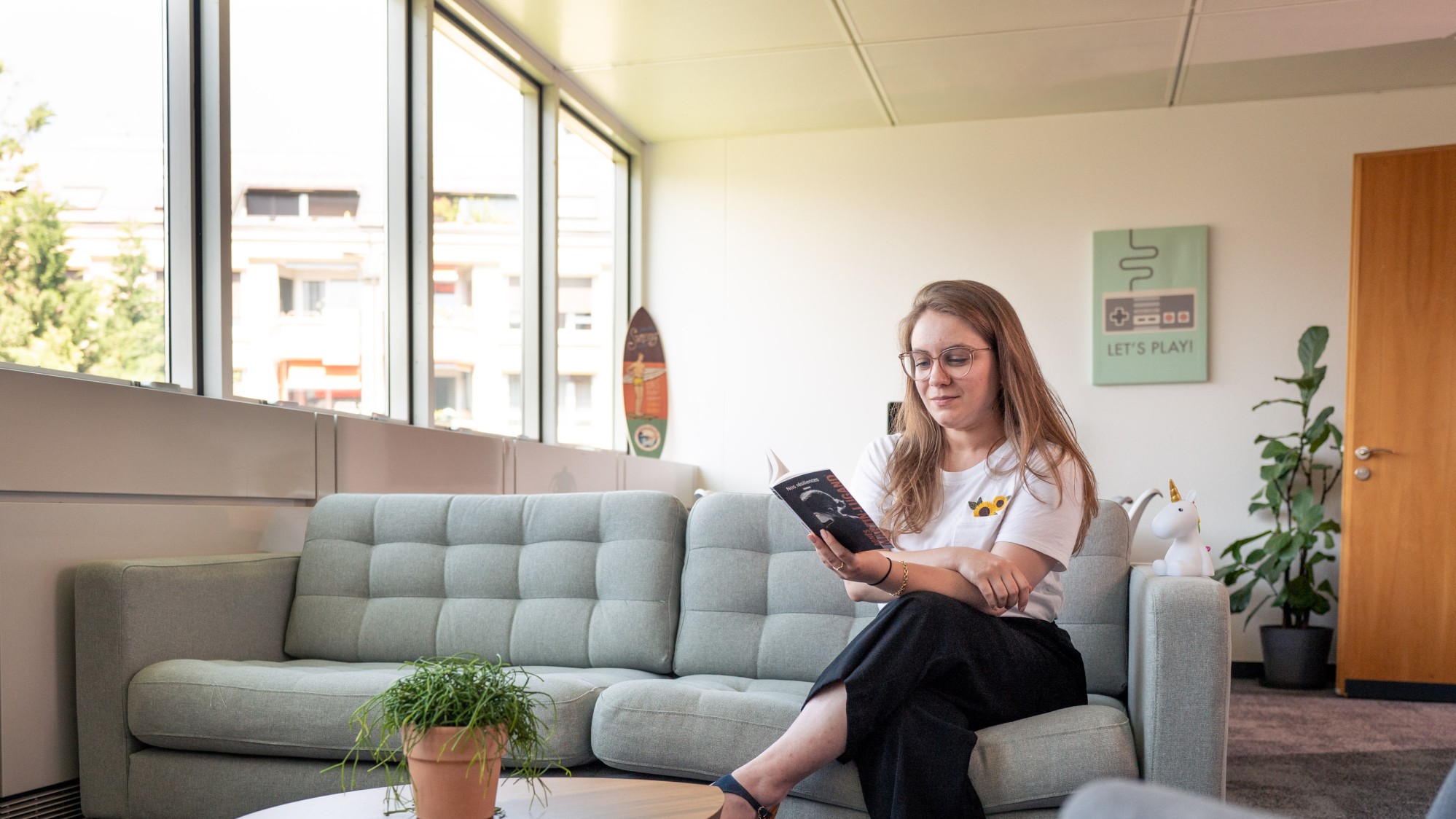 🤔 What is it like to be a Digital Marketing Manager at Atipik?
My role is to identify, organize and find solutions to all digital marketing needs. So I have to be able to switch between various tasks, adapt, keep a good organization for the many projects, in other words you have to be a real Swiss Army knife!
Digital Marketing for Atipik and internal projects
Here, the main objective is to highlight the company, its services, its products and its strengths, but more importantly, the talents of our teams, without whom the projects would not become a reality. From strategy to creation, through diffusion and analysis, I take care of all types of content, texts, videos, publications for social networks, the blog, the newsletter, etc.
Boost the visibility of our clients and their great projects
For our clients, the concept is quite similar to the one I apply for Atipik, but the challenge in this case is to find, with the client, the balance that will allow an efficient collaboration. We work together to reach, and even exceed, the final goal 🚀 whether it is to increase the number of downloads of their application, get more visitors on their website, improve their brand awareness, etc.
🎤 How to involve the experts and put them at the heart of the communication?
Without the experts, in-house or at clients', my work would have little value. Indeed, I depend on them to create adapted and quality contents, but also to understand the targets, the prospects, their problems and especially the solutions to highlight.
However, it is not always easy to get the information from the teams. Whether it is to create a content matrix, to write texts, blog articles or even to shoot videos. You have to be patient, creative and sometimes ingenious in order to get the help and time from your colleagues or clients.
My advice : make the work as easy as possible, prepare as many elements on your side as possible before asking others to participate. If needed, find examples, inspirations, prepare tutorials or guidelines. Try to identify the blocking points that can slow down your colleagues or clients and find solutions or alternatives to facilitate your collaboration!
😍 What do you like about your job?
I don't have a typical day, or a defined routine. I can start in the morning with community management, go on to writing, be interrupted to participate in a meeting for a new app or for a client's project, monitor campaigns on social networks, go back to writing, switch back to social networks because we've just received comments that we need to respond to, move forward on a strategy for the launch of a new site, and it doesn't stop there, the list is long! It can seem scary, tiring, not organized enough... But for me it's the opposite and that's what I love, thanks to these diversified days I don't see the time go by!
✨ What is essential in a Digital Marketing strategy?
There is no right answer to this question. It all depends on your goal, your budget and your targets. However, the mistake that we still see far too much in the communication of many companies is the habit of talking only about yourself! If I had to give one piece of advice, it would be: forget about your brand, your product, your service.
Let me explain: Start from your targets, your customers, your prospects and especially their needs or problems in order to build your communication. We know that your company is the best, the cheapest, the strongest, the finest (😵 but so are all the others actually...), what the customer wants to know is how you are essential for them and how your solution will change their daily life. 🧘‍♂️ I'll leave you to meditate on this point.
What is Atipikal about you?
Defining what is, or is not, atypical is quite relative. What usually surprises people are the 4 years of my childhood spent in the United States, in the city of Detroit 🇺🇸.
Claire
Digital Marketing Manager · CHO