Culture

•

Published on the 20th April 2022
Interview with Antoine, Android mobile developer
From chemist to developer, Antoine explains his unusual career path by answering a few questions. Android mobile developer by choice and by passion, we let you discover his answers and his job.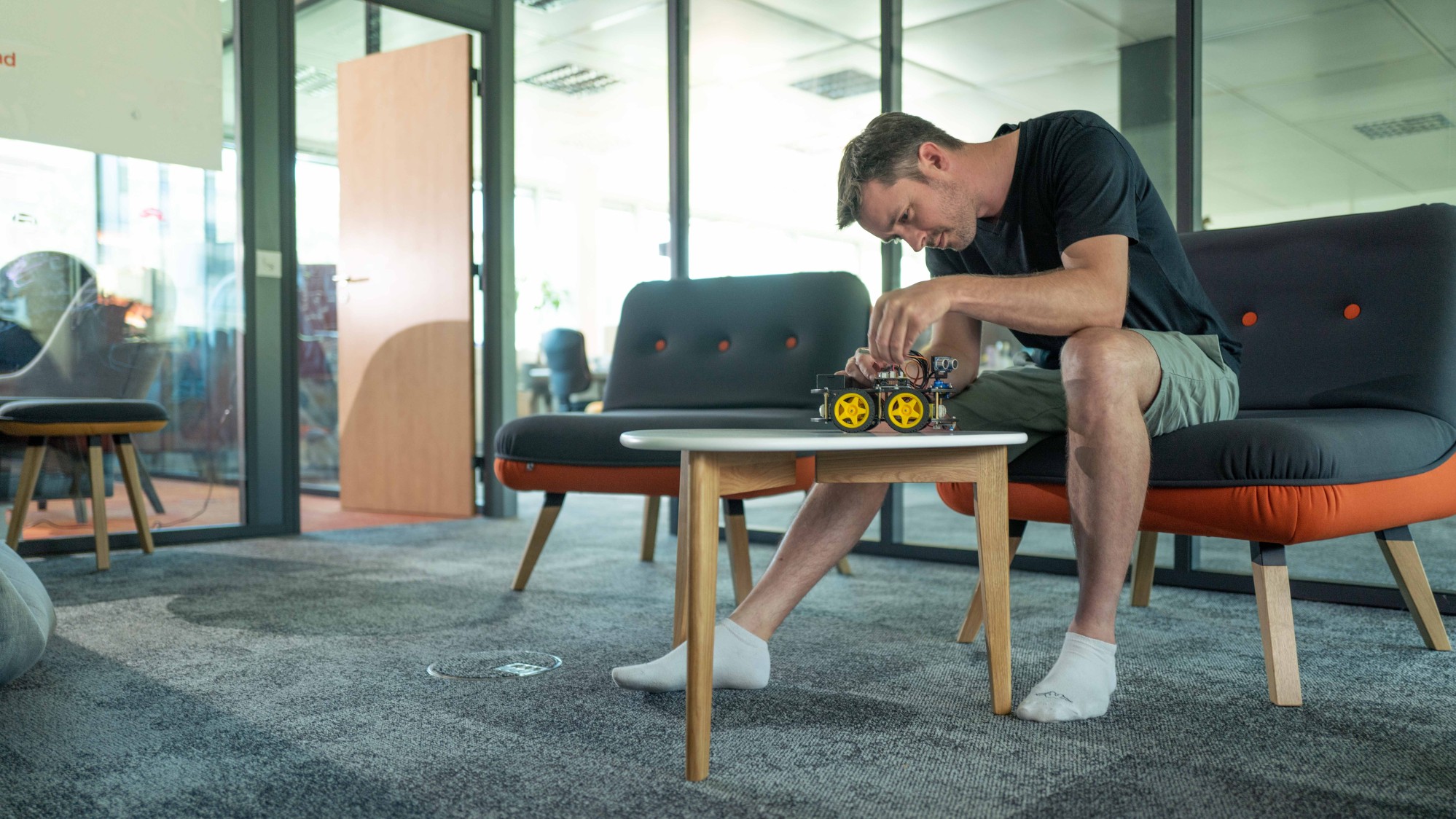 What is your expertise as an Android developer?
As an Android developer, my goal is to offer quality mobile apps that are pleasant to use, by transcribing as faithfully as possible the designs and user experiences imagined by the client and the designer.
To do so, I have to keep myself up to date with the latest technologies, Android framework and development languages in order to create apps that are state of the art and optimized on all Android versions and devices.
Android or Apple, which is better?
From a development point of view, I've already worked on both environments and I find that both are similar, especially since the Kotlin language has replaced Java for Android and filled some gaps that the latter could have had compared to Swift (iOS). Personally, I find that the Android Studio IDE (app development software, Xcode for iOS) is better designed and brings more tools to simplify development.
From a smartphone point of view, we no longer have this quality gap between iOS and Android mobiles. Today, the top of the line Android devices largely compete with the quality of the latest iPhones and often for lower prices. Obviously, both platforms have their own advantages and disadvantages, it remains a matter of personal use and appreciation and what matters most to you.
Having said that, being myself an Android smartphone user for many years, the choice to develop apps for this OS was quite obvious.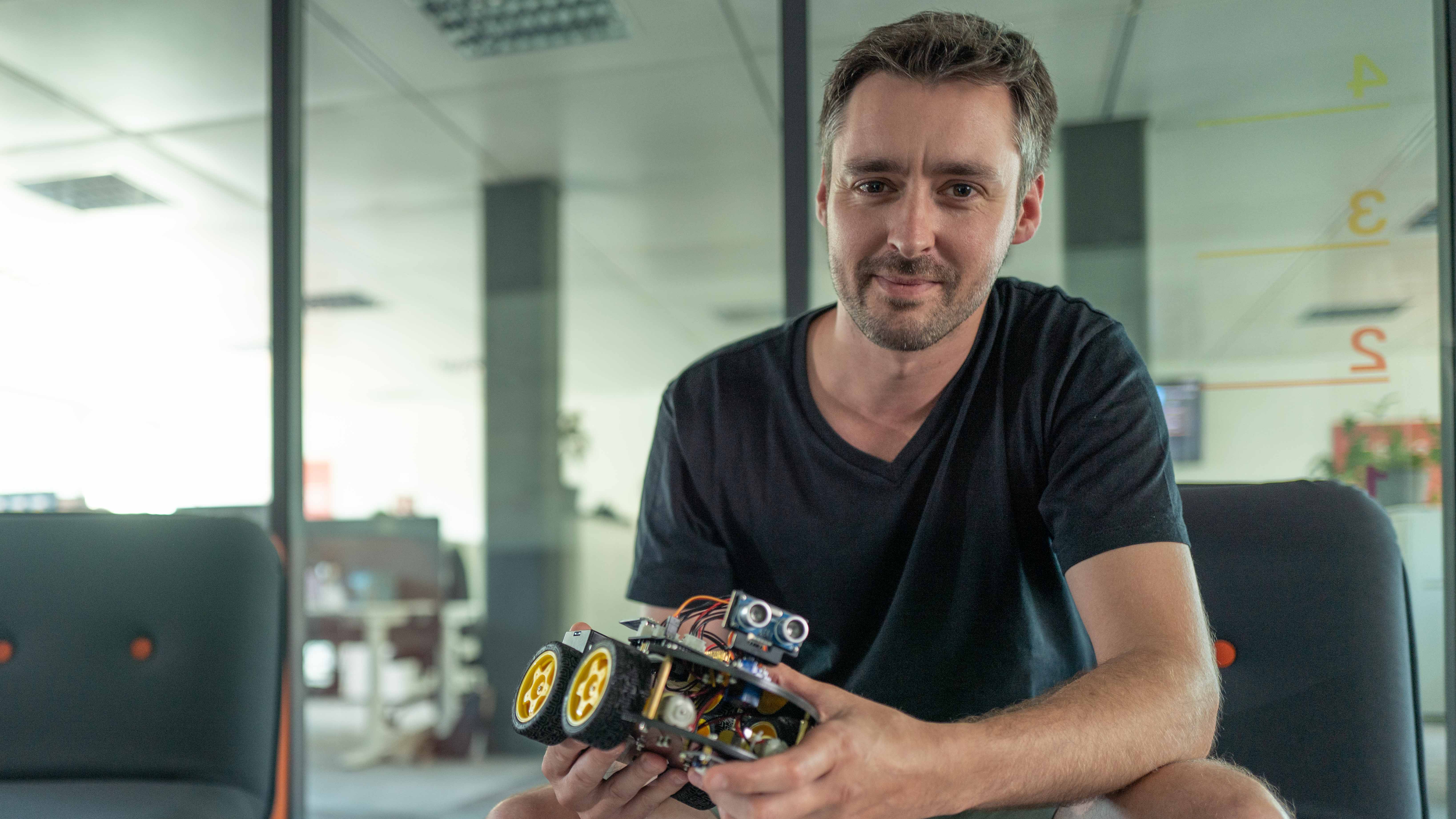 What motivates you on a daily basis
What drives me in this job is to be able to push the technical possibilities a little bit more in order to come up with innovative solutions and designs.
The continuous evolution in software development is also a source of motivation. It is essential to aim for a constant improvement of the code and its architecture to always increase the quality and durability of the apps. This allows you to be constantly involved in your work, to try new technologies and to progress. Day by day, you are challenged and stimulated and finally there is no routine.
What do you like best about your job as a developer?
What I like about being an Android developer is that every project is a new challenge. Every day is different with its own challenges and problems to solve, which means that there is never a dull moment in this job. And it's all the more rewarding because the end result is an app that is robust, fun to use and makes life easier for users.
What is Atipikal about you?
Before becoming a developer, I worked for 10 years as a chemist in the pharmaceutical, cosmetic and nuclear industries. Coding was a hobby at first. In my free time I liked to learn new things and I loved the fact that this new knowledge allowed me to create useful tools for me and my family.
I quickly became passionate about the world of mobile development and this passion was taking more and more of my time. So I made the decision in 2018, to embark on a change of profession and 18 months of intensive trainings.
To this day, I have never regretted this choice and I think that this "atipikal" background helps me on a daily basis in the management of my work, but above all that this background determines a little bit who I am. It's a real chance to be able to live a new professional start and to be passionate every day about a second job. Now, in my free time, I'm exploring electronics and robotics, but I don't intend to change my career path... at least not in the near future!
Antoine
Software Engineer · Mobile