Culture

•

Published on the 17th February 2022
Meet Sebastian, Full Stack Developer at Atipik
In the Atipik team, we have Sebastian, who is a full stack developer like no other! He shares with you his vision of his job and how he manages to combine his "Low Tech" lifestyle with his "High Tech" professional life.
What is your expertise as a full stack developer?
I don't like the word developer, I consider myself more of a web artisan. It's not just about transcribing features into code. I create.
Obviously I have to master all the technologies needed to build a web page or an app. Both at the front end (what you see in the browser) to layout according to the design and create beautiful animations, and at the back end to process and save data.
What are the most important qualities for a developer?
Versatility, each project has its own specifications, you have to know how to continually question yourself. The technologies used on one project are not necessarily adapted to another. We often find ourselves working on several projects with different technologies.
Another quality, important to me, is the fact of being self-taught. Things evolve very quickly in the field of technology, every day new tools or languages emerge. To stay up to date and to be able to offer modern apps to our customers, we must be able to quickly learn to master these new tools or languages.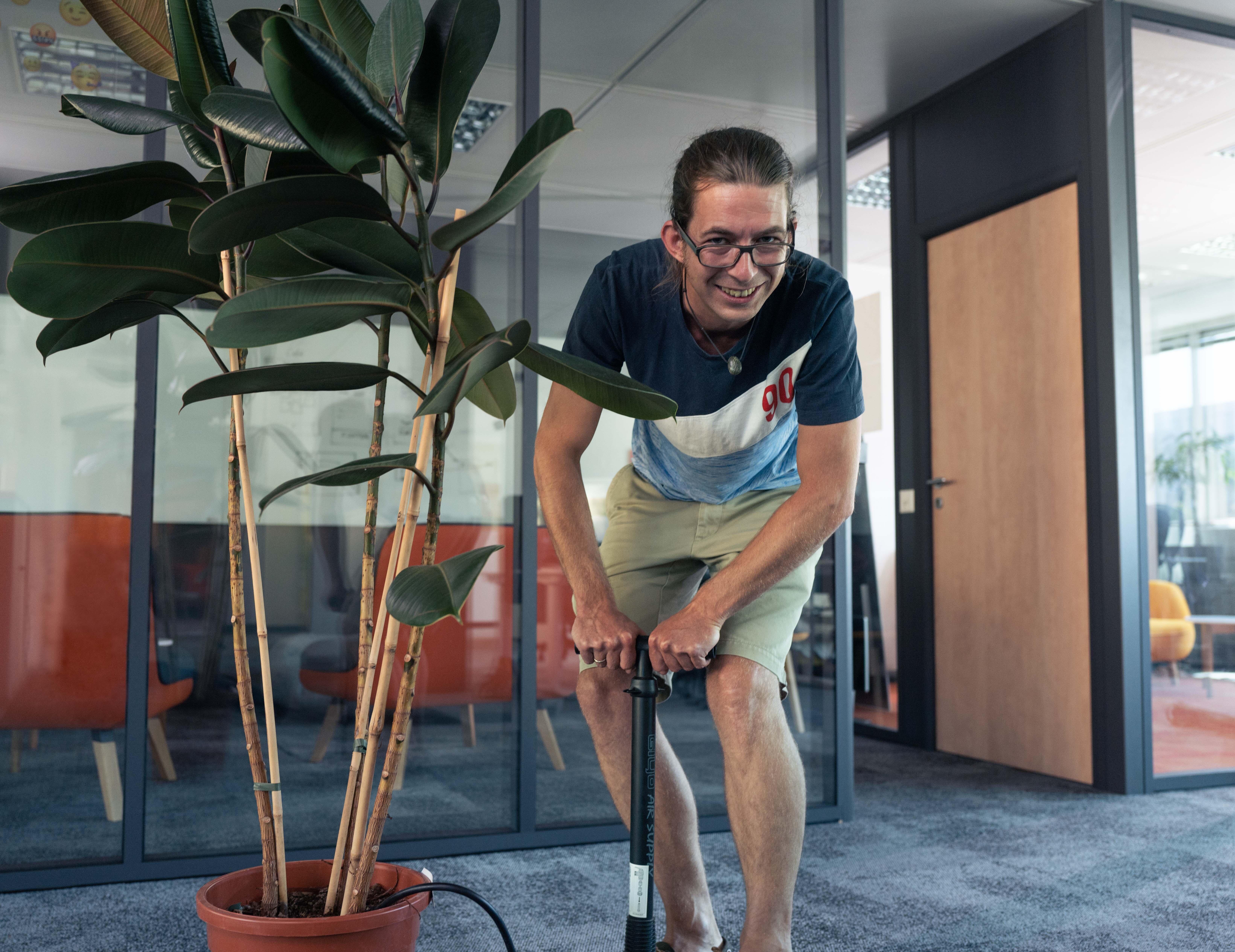 What can' t you do without?
Passionate about the Laravel ecosystem, a toolbox made for craftsmen, it's a real pleasure to write code. I quickly feel helpless when I'm not on a Laravel project. The code is much longer and verbose, a lot of logic to write for which in Laravel there is a function.
From a Unix environment, I don't think I would have as much fun coding on Windows. Most sites today are hosted on a Linux server, the Mac environment is closer than Windows. The command line tool I use daily is directly integrated in Mac. Less system interruptions, it allows me to better stay focused on a task.
What motivates you on a daily basis?
I find inspiration in simple things, I like to take the time to write nice code, make it readable and well documented.
The Atipik team is not very big, we are about ten developers and the good understanding of the team is a source of motivation every day. Working in a human company is a real advantage, we are not just here to do our job, we live our passion.
Whether it's with the Tech Breakfast that we regularly organize internally, or via the monitoring of the technologies that I use, we learn something new every day!
What is Atipikal about you?
In my everyday life, I tend to be a maximum low tech. Passionate about second hand, I love to find "new" objects to give them a new life. I try to keep my computers and other electronic objects as long as possible, to repair them.
This may seem contradictory to my work where we are on the cutting edge of technology. But this leads me to be attentive to performance... At Atipik we work with recent and powerful machines and it is easy to forget that customers don't necessarily have the latest computers.
Sebastian
Software Engineer · Web