Culture

•

Published on the 13th July 2021
Introducing Xavier, Project Manager at Atipik
We decided to introduce you to the talents and experts who bring Atipik to life. Because without the people behind the scenes, we wouldn't be able to develop and shape your ideas! Discover the first profile of our series with Xavier, Project Manager with multiple roles who supports teams and customers throughout the projects.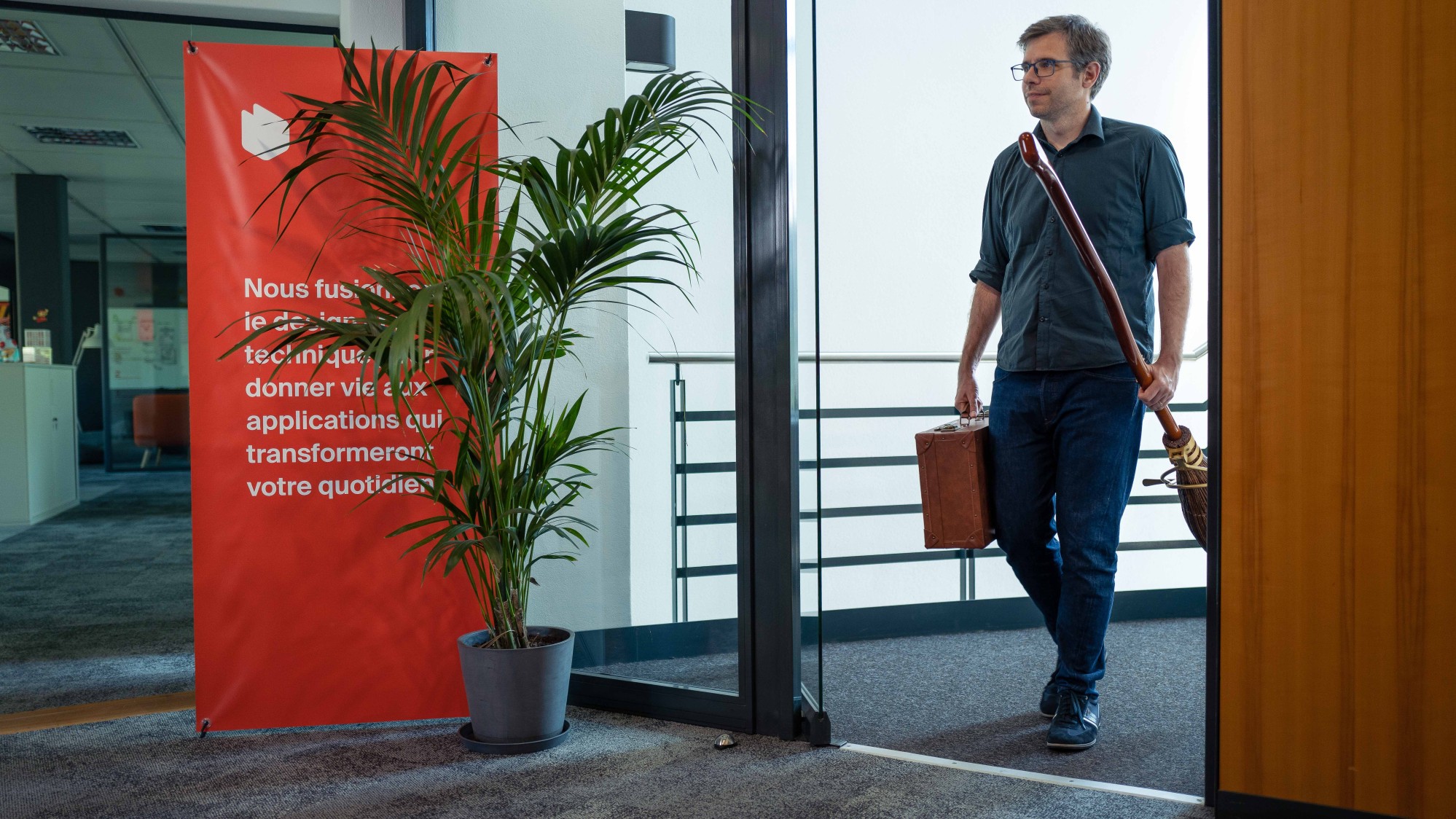 What is your area of expertise as a Project Manager?
My work is based on 3 axes: organization, communication and agility. As a Project Manager, my playfield is not to create a revolutionary product vision, or a complex algorithm.
My day-to-day job is to make sure that everyone is on the same page, from simple things like a delivery date to more theoretical things like the final vision of a product. My communication, both verbal and written, is put to the test daily.
Agility is at the heart of my work. Both agility as a project management methodology, and being mentally agile to be able to adapt to all the challenges I encounter.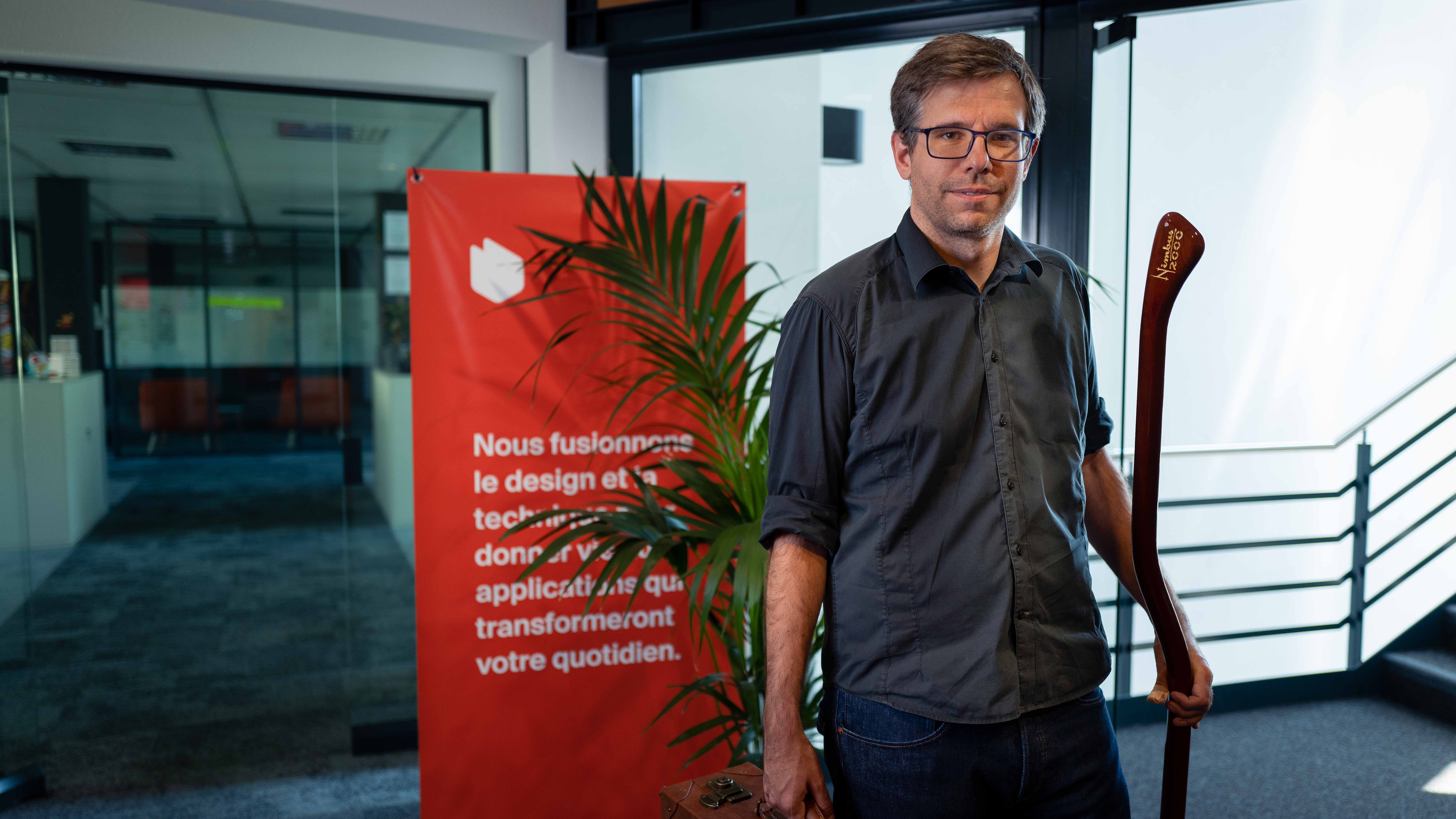 What are your 3 tips for a successful project?
#1 Being positive
As a project manager you need to be able to keep your team and your clients motivated, in order to do this, my advice is to have a positive attitude. Indeed, by adopting an optimistic state of mind in any situation, you will naturally have a positive effect on the people around you. Your teams will be calmer and it is important to reflect a reassuring and peaceful image to your customers in order to naturally gain their trust. This will ultimately create a work atmosphere based on respect and optimism.
#2 Having empathy
Have empathy above all! Projects are made by humans for humans and your clients are human and their clients are probably human too. Empathy allows you to step back and put yourself in the shoes of others. By adopting this state of mind, you will be able to make proposals that are adapted to the needs and problems your client is facing. It is important to develop an emotional intelligence and sensitivity that will be necessary throughout your projects.
#3 Don't forget reporting
Remember about reporting, because even if the project manager's job is centered on the relationship and the people involved, the project must not be directed on emotions and feelings. Nothing is worse than thinking: "my gut tells me that the project is doing well". Only numbers and actual reports can tell you if you are on track or not.
What does a typical day look like for you?
When you are a Project Manager, no two days are the same, you have to know how to adapt and be reactive and above all, you have to enjoy being versatile! Here is an overview of my main tasks and challenges:
Regular meetings and calls to present the status and progress of a project to a client
Help the Business Team to pitch a project
Brainstorm and research a new product
Advise a customer on his product
Help teams get organized and deliver the best possible product
Work as a team with other Atipik Project Managers to support each other
In the end, a big part of my job is to work with other people, with humans, clients or colleagues, to help them achieve their goals.
What motivates you on a daily basis?
I've always enjoyed interacting and working with people from different backgrounds, and thanks to Atipik and my job, it is possible. In the morning I can discuss good programming practices with one of our experts and then talk about accounting with a client.
Each product and each person is unique, so each discussion is unique, no chance to get bored!
I have the opportunity to be a manager, to be a leader and that's what I like most about my job.
Moreover, at Atipik, I have the opportunity to be a manager, to be a leader and that's what I like most about my job. What suits me best is to be an enabler for the teams and my colleagues. The goal is not to command, but to advise and help the people around me to achieve their goals. All this while applying the principles of Management 3.0 every day.
What is Atipikal about you?
An encyclopedic knowledge of Sir Terry Pratchett's books & an infinite collection of t-shirts with obscure references!
Xavier
Products & Projects manager