Culture

•

Published on the 2nd March 2022
Portrait of a UX/UI designer, meet Stefan
The series of interviews with Atipik's talents continues! Today Stefan, UX/UI designer, shares his creative universe with you! In addition to talking about his job, he shares tips on how to find inspiration and also his vision on the future of the design world.
What is your expertise as a UX/UI designer?
A UX/UI designer combines technical, creative and organizational skills in order to design qualitative digital projects. UX and UI are two distinct stages and roles:
During the UX phase, it is necessary to understand the stakes and the final users of the project by exchanging with the client. Then, thanks to the first sketches (wireframes) and prototypes, we establish a common agreement on the relevance of each element. After several iterations, we get pages architecture, components like action buttons and global navigation.
The UI phase is much more creative, mixing 2D or 3D illustrations, photography, video, iconography and much more! The universe around the project comes to life. Of course, a regular communication with the developers is important. It would be a shame if the integration went wrong.
These two phases go hand in hand. It is complicated to realize the UI without thinking a little about the architecture and the UX alone is not enough for a quality product. And yet...
Nowadays, UI or UX requires a variety of skills... 3D design, audiovisual production, prototype development or even the anticipation of technical updates of devices, it is important to be aware of the latest techniques and trends, even to try them. And this is true for everything that you touch from near or far. A designer will be confronted one day or another to a situation out of his comfort zone, so, you might as well be ready to give the best of yourself!
What is your biggest challenge as a designer?
One could say that the biggest challenge for a designer is to create the greatest visuals... the most innovative. From my point of view, it's more about finding a way to simplify or even improve the life of users with useful features.
To succeed in this challenge, in addition to creativity and knowledge of current trends, you have to understand the real needs of users. This requires a bit of pragmatism, especially when it comes to creating complex applications with many scenarios. But above all, stay optimistic throughout the creation process! This attitude allows to find qualitative and adapted solutions.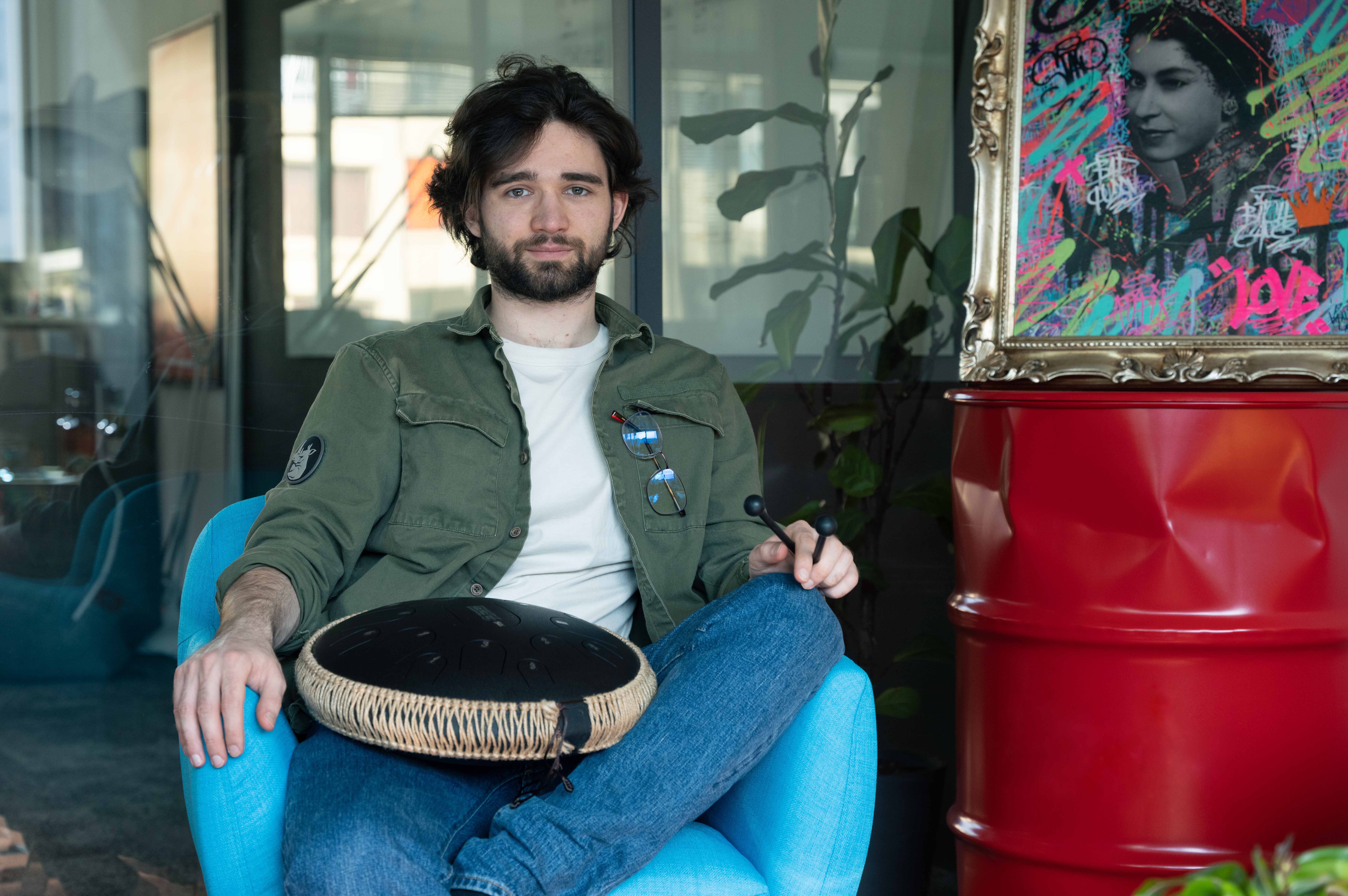 How do you find inspiration on a daily basis?
In a few words, create to be inspired and get inspired to be creative. In order to be in this loop, I will say that there are many possible ways, but mine would be the following two.
One is in small events throughout the day. It could be a situation like a walk along the Rhone River, a random object sitting on a desk, a lunchtime conversation, or even some upbeat music aspiring to a simple idea to exploit!
The other is to observe what has already been conceptualized in order to understand its meaning. This allows one to experiment and make beautiful discoveries (often by surprise).
What do you think makes the difference between a "good" design and an "excellent" design?
An excellent design would be close to perfection, but perfection cannot be achieved. A design must be in constant evolution, one can only approach excellence. If a design does not evolve, it cannot adapt to new uses and new trends. Whether it is the ergonomics, the visual or the process, there is always something to improve!
But then, what is a good design? In concrete terms, it's a product that meets the needs of users with ergonomics adapted to the environment, fluid navigation without complications or confusion and a visual aspect that is pleasing to the eye, i.e. colors that do not clash, uniform components and legible typography.
What do you think will be the next big trends in your field?
Design is constantly evolving, whether it's through small ergonomic innovations or particular effects on visuals.
But according to me, the next big evolution would be in the simplified use of augmented reality. Designers will have to rethink their concepts to become one with reality. We can already find it in professional applications such as engineering, medical, aviation or military and more recently in the public domain for cars in the form of head-up displays. The next step is the extended reality with a mix of augmented, virtual and mixed reality.
What is Atipikal about you?
Tricky question, but I've often been told that photographing small scenes with Lego and a strong knowledge of tea and infusions (I've even embarked on a Tea Sommelier certification) are two atypical things!
Stefan
Product & UX Designer