Following the decisions taken by the State Council on November 24, 2021, the University of Geneva as well as the Haute école spécialisée of Geneva offer 5 franc meals to their students. In a short timeframe, less than two weeks, the UNIGE handed over the challenge to Atipik to design and develop a digital solution to give students access to the vouchers as well as a way for the cafeteria agents to scan and validate these
Developing a secure QR pass solution in record time
12 days, that's precisely the time we were given to imagine and put into production a secure digital and mobile solution, allowing students, thanks to a personal QR code, to benefit from a meal for 5 francs, every day.
An app for students and cafeteria workers
#1 Generate a secure digital "Meal Pass".
UNIGE or HES-GE students who wish to benefit from a 5 CHF meal in the cafeteria must be able to use a personal voucher, in the form of a QR code from a PWA (Progressive Web App) available on all platforms (Desktop, Mobile, Tablet, etc.). The voucher is valid once a day during working days. Potentially 25,000 students will be able to connect at approximately the same time to take advantage of the voucher and validate their Meal Pass, which implies technological choices that allow flexibility and stability.
#2 Scanning student vouchers
As part of the 5 CHF student meal project, cafeteria workers must be able to scan a student's QR code to count the 5 CHF meal that students receive. This was one of the conditions imposed by the Geneva State Council: that a follow-up of "consumed" subsidies be implemented through a QR Pass.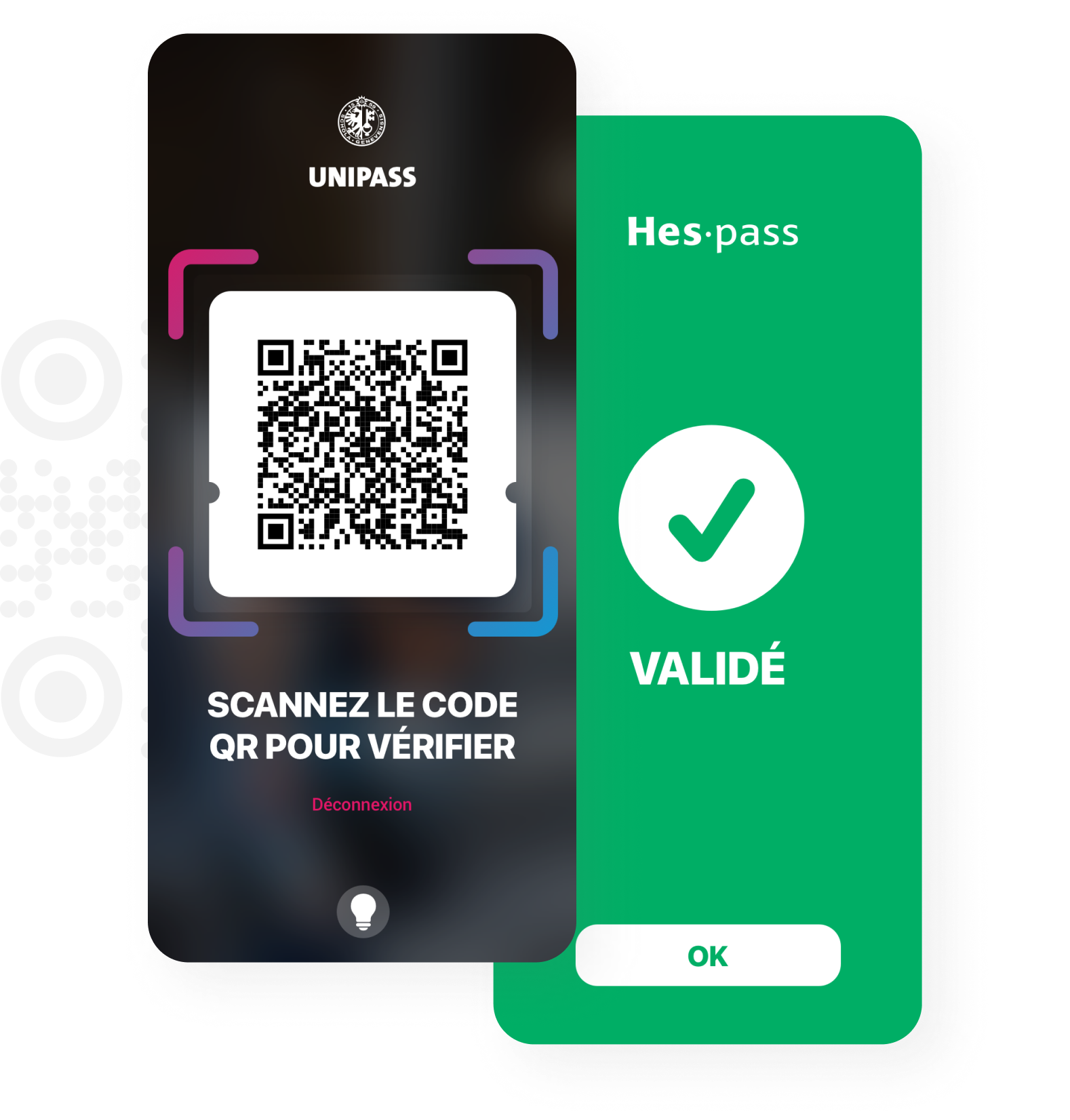 Top time! You can' t get more agile than that.
How to release an app in less than two weeks? Some will tell you it's impossible. We believe that this is the very foundation of our methodology and the way we design our products: being agile.
A small team was needed immediately from day 1, with daily progress meetings between the different academic institutions and our Geneva-based teams. E-mails, SMS and telephone calls were exchanged at all times, and the team's reactivity was exemplary, allowing it to make quick decisions and sometimes to change direction when conditions dictated.
We had already had the opportunity to experience the extreme conditions of designing a complete solution in March 2020 during the first containment with the design of the entire solution used for the Drive-In Test in Geneva.
These projects are really special because they require all the experts to leave their comfort zone and go into survival mode. It's a battle against the clock that we have to win at all costs, while maintaining our high level of quality. Personally, I love it, in some projects we spend our weekends (and nights) working with constraints that change every day, it's addictive and once the tension has subsided, the satisfaction is even greater.
Yannick Dürst, CEO of Atipik
Happy students
The students' struggle lasted two long weeks. With the help of teams from the University of Geneva and the Haute École Spécialisée of Western Switzerland, we were able to design in record time a solution that would have a significant impact on the lives of students, who have been affected by the consequences of the SARS-Covid pandemic for almost two years.
On the first day, more than 5,500 students logged on to get their pass, used hundreds of times in 15 different institutions.