A solution that wants to be, simple, fast, low budget, but, which can quickly become a real pain to manage and use! At one time or another Wordpress seemed the right solution to adopt for your website, but as your site has grown, as your business scales, you become overwhelmed, your website does not keep up? We have no trouble believing you, if you feel like crying as soon as you have to edit a page, add a category, change your menu, adapt your theme, make (once again) an update, then this article is for you. We promise, we'll offer you an alternative solution at the end of the article.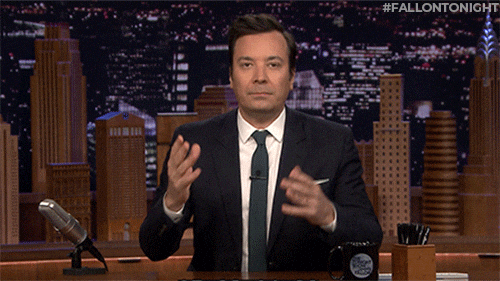 Why isn't Wordpress optimized to scale along with your business?
The nightmare of Wordpress themes which limit the design
Wordpress offers a wide selection of themes for your website with all types of design and all types of pricing. Except that once installed and added to your website, you will quickly realize that this theme will not fit, or only partially fit, your brand identity. As you add content and media, the final rendering of your website will not be as "Premium" as the theme demo.
Making a website without a developer and a designer is a bit like making a house without a builder or an interior designer, don't expect to have an architect's house. Here we are talking about a house in kit!
It is therefore normal to have a feeling of "not good enough" or "never finished" with a Wordpress, instead of adapting your entire website to your vision, your brand image, you must certainly make compromises and stick to the theme you have chosen.
Low performance for a Wordpress
Have you taken a look at the performance of your Wordpress lately? What is the average loading time of your pages? Take 2 minutes to check it with Google Page Speed tool.
Whether it's poor media management, or excessive plugin installation, if you don't pay attention to your site's performance, your score can quickly be impacted, and your bounce rate may increase.
Without plugins, your wordpress site will be very limited. Depending on your needs (e-commerce, SEO, data, forms,...) you will quickly realize that you become addicted to these extensions that connect in a few clicks to your website. How many do you have on your website? Probably too many. This is called plugin bloat, or plugin saturation.
Wordpress: security that can't be guaranteed
Wordpress is the most used CMS, so it often becomes the target of hackers, and a simple "security" plugin will not solve the problem.
A poorly rated plugin, a plugin that is not updated, the incompatibility of plugins between them ... An extension, alone, may not cause problems to your site, but if it is not compatible with the others you have already installed, it can impact the stability of your Wordpress.
The number of users and administrators that are added, but not managed, accesses in all directions that are rarely secured, facilitate the potential attack on the administrator console.
Optimizing and securing a Wordpress, let's face it, it's just not possible. A Wordpress, with plugins, must be seen as a piece of Swiss cheese full of holes!
In the end, you find yourself kind of a slave to your website, you invest more time and money than expected to try to make it evolve. It is not easy to realize and accept that Wordpress is no longer suitable.
Custom development of your website, without CMS
Whether you have all the skills in-house (developers, designers, writers,...) or not, a custom website is the right solution to replace your Wordpress. Take back control and make sure your website is the digital showcase for your business!
The advantages of not using Wordpress or another CMS
You can customize your website at all levels: functionalities, structure, design, content, etc. so that your website finally reflects your company at its true value!
You keep the control during all the stages of the design of your website, it is not up to you to bend to Wordpress, now you make the decisions!
It is easier to make your website evolve, whether for small adjustments or big changes.
It is an investment that will allow you to have a high quality and stable website.
The level of security (depending on what your provider can offer you) may be higher than with Wordpress.
The disadvantages of making a custom site
A website made from scratch may take longer to develop (note that this is not always the case!)
Not having a predefined theme, you must have a design for your website.
Many expertises are necessary for the design of your site (designer, developers,...).
The cost to invest may be higher, depending on the type of website you want to make.
Get help from an agency for the development of your site
Don't hesitate to get help for the creation of your company's website. Web development agencies will be able to advise you and accompany you at all stages of your project. Don't forget to ask the agencies if they are used to managing projects such as yours, and to show you concrete examples.
Even if you have some skills in-house, going from a Wordpress to a website made from scratch can be quite a challenge. Service providers are used to dealing with this type of request, and will be able to advise you on the best choices (design, technology, etc.) that will best suit your company. By trusting an external company for their expertise, your teams can focus on your company and your core business!
Wordpress can be the right solution for you, for example if you are launching your first website with a very small budget, you only need a basic blog, etc. The advice we just want you to keep in mind is: don't become a slave to your site, if you face too many limitations, if your website is blocking you, if your team, your customers, are complaining about your Wordpress, it's time to change. The transition from Wordpress to a custom website doesn't have to be a nightmare for you. Get help for a hassle-free transition!