Strategy

•

Published on the 25th August 2022
7 tips to increase downloads of your mobile app
The development of your mobile app is just the beginning of the adventure. Whether you're about to put your mobile app online or it's already published on the App Store or Google Play, we all have the same goal: get downloads! That's why we're sharing with you our three tips that will help you boost your mobile app.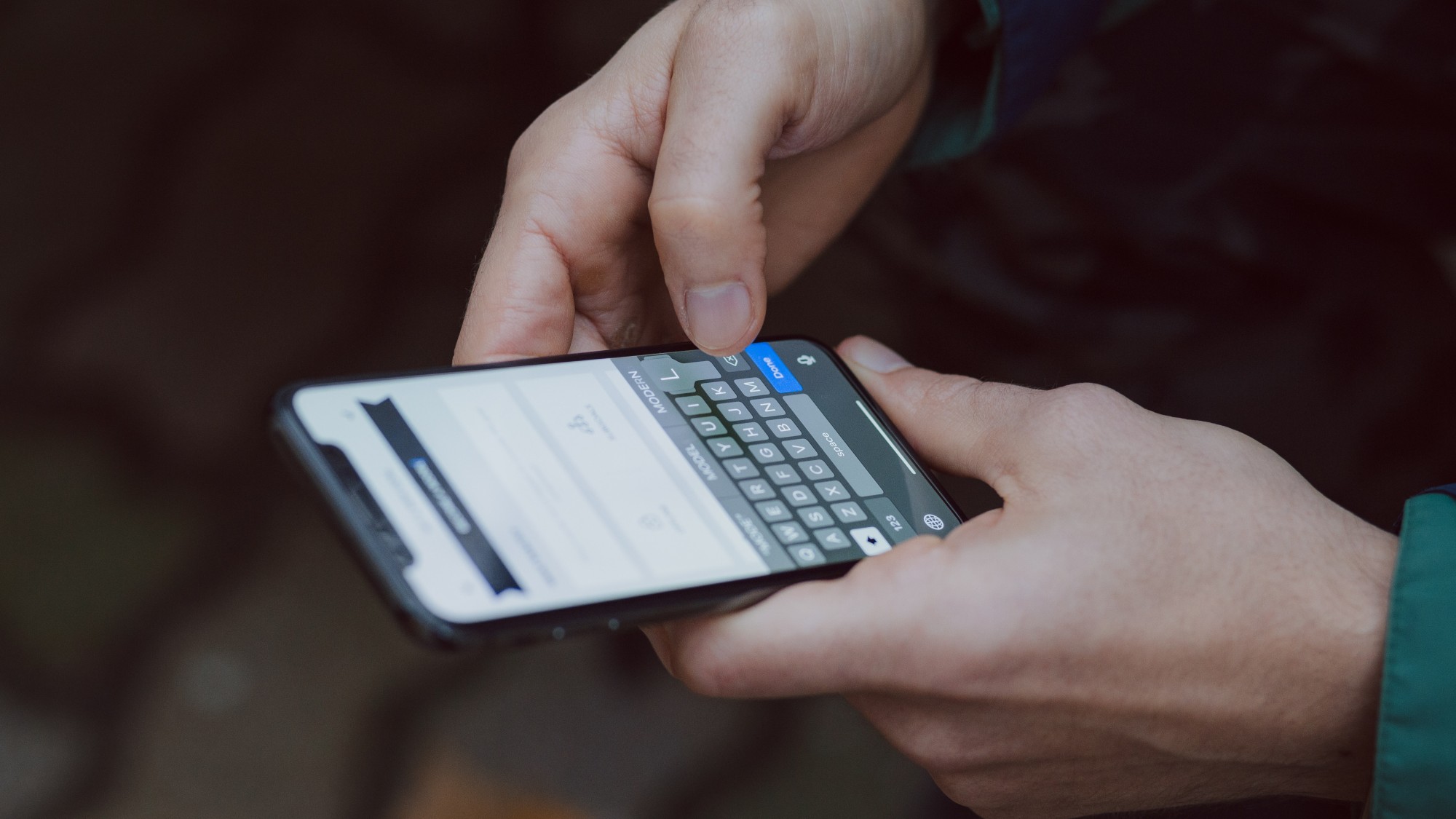 #1 Make sure you have carefully thought out your ASO
ASO, or App Store Optimization, is essential for your mobile app. Just like SEO for a website, ASO will help you to be visible to your target audience. Find the important keywords for your app, optimize your titles, descriptions and visuals to have a chance to improve the exposure of your app.
If you want more information about ASO, read our article on the subject: What is ASO? Store optimization for your app

#2 Stand out with visuals & videos
Your app's icon, or presentation media can help you stand out among the many apps available on the Apple and Android store. In addition to your app's icon, you have the possibility to add a video and several visuals to present and illustrate your app. Adding as much media as you can will increase your chances to convince your visitors to download your app.
#3 Translate your mobile app
If your app is aimed at a global audience and you haven't translated it, you are certainly missing out on many downloads. Don't forget to translate your content, not only your texts, images and other media should be adapted too. Making your app available in the different markets you target can be an opportunity to get many users.
#4 Take advantage of the visibility of your app in the App Store
If your app is available on the App Store, Apple gives you a chance to have it highlighted in different places. Indeed, if your app meets the standards requested by Apple, you can submit a request to have it selected and placed in the "Today" or "Apps created in Europe" or "App of the day" sections.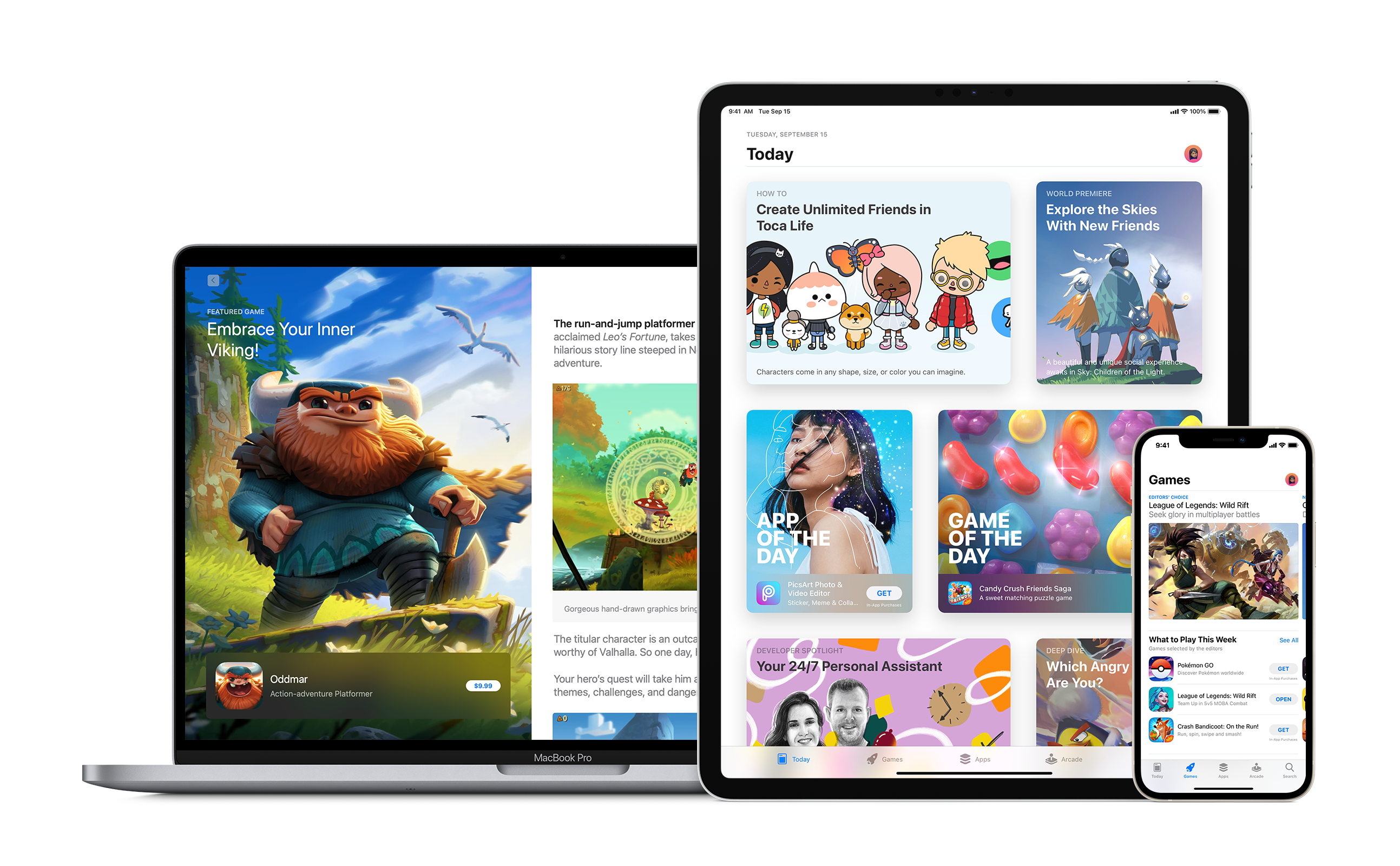 Apple provides a guide to know all the requirements, the content to prepare and the process to follow in order to apply for your app to be featured.
#5 Launch an advertising campaign
You have the possibility to use Apple Search Ads, which allows you to make an advertising campaign to display your app in different strategic places on the App Store.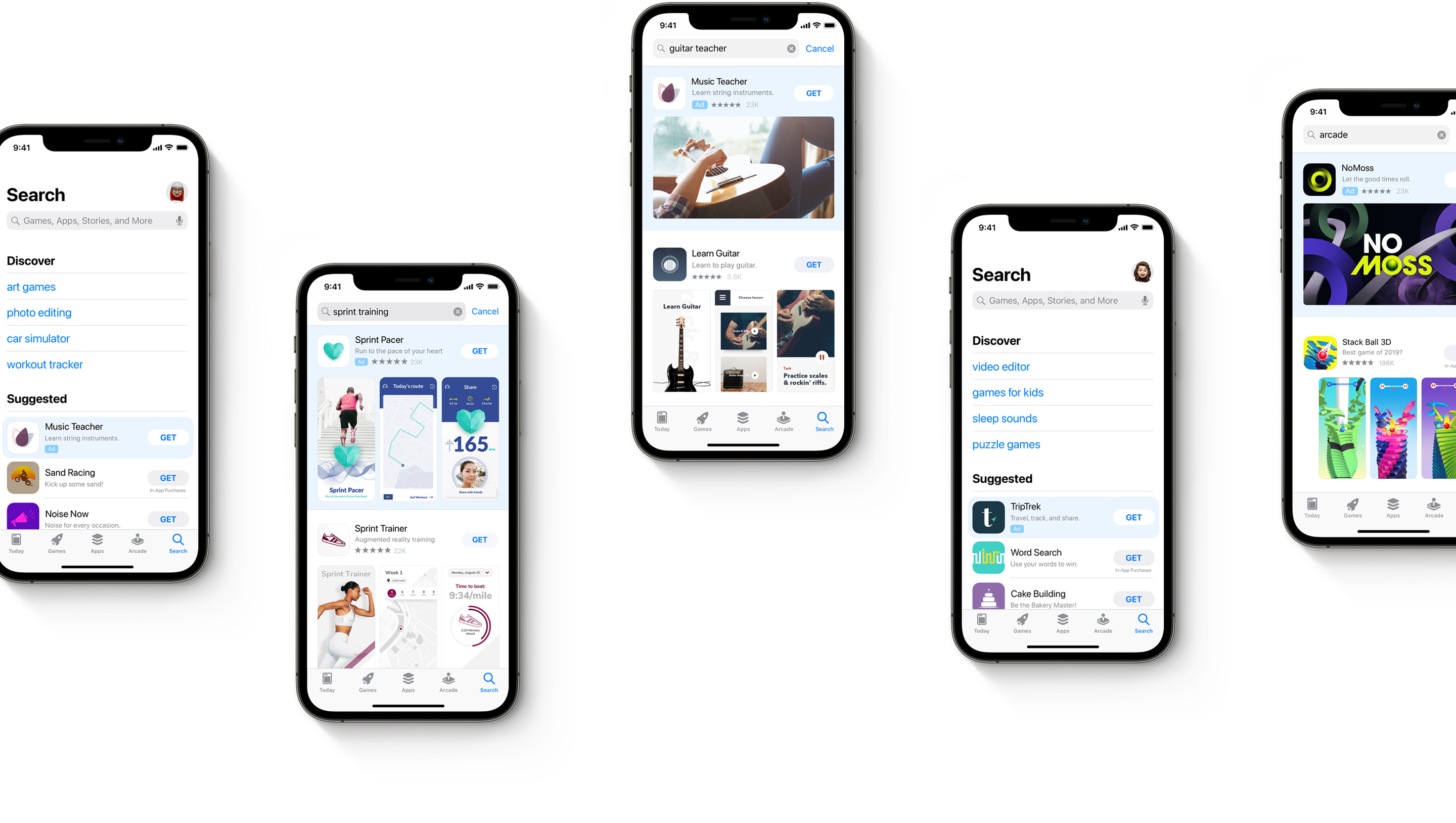 If you choose Google Adwords, you have three possible types of campaigns: Search Network, Youtube Network and Display Network.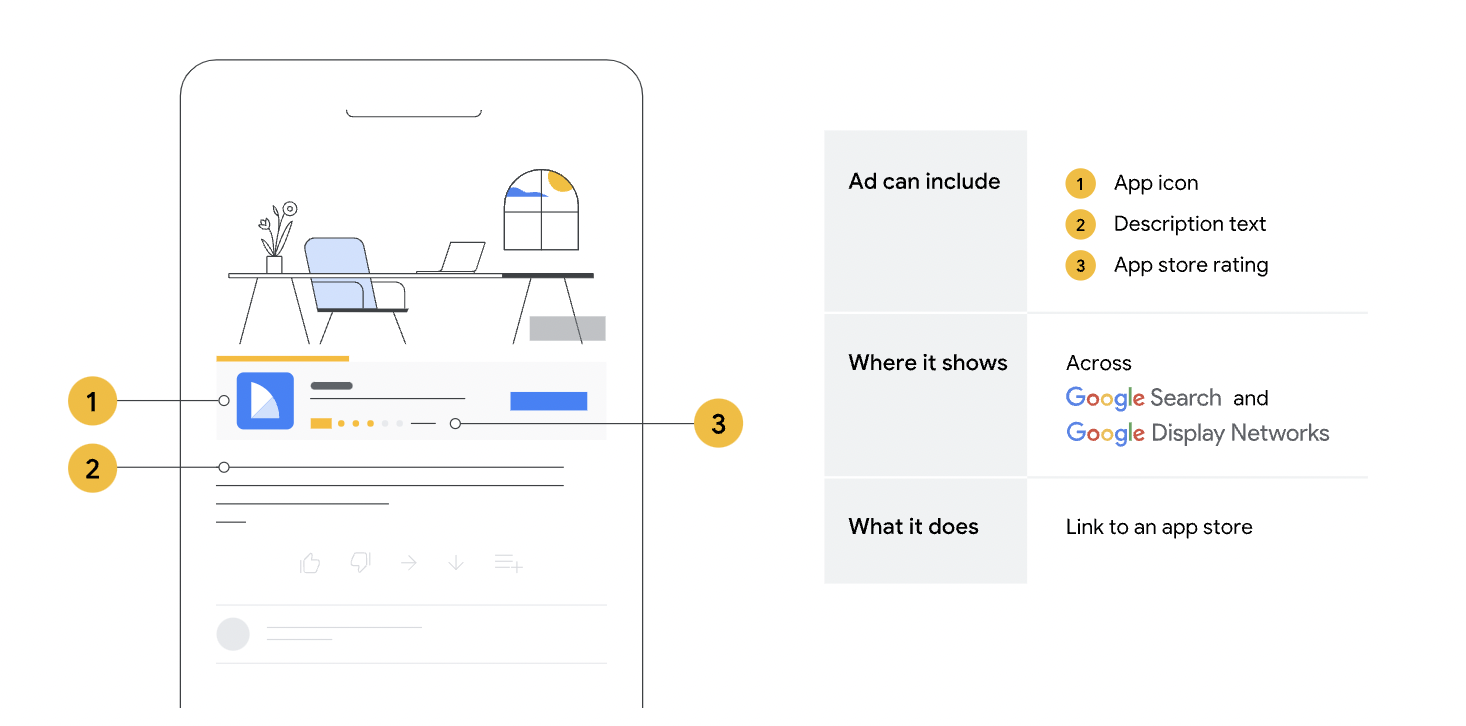 Google also offers a Universal campaign type, the placement and distribution of your app is managed by Google.
#6 Think about social networks
Attract new users through social media. Establishing a strategy for the social networks used by your targets will allow you to reach new people. Social networks can be an opportunity to create a community, get engagement, and ultimately even downloads.
#7 Don't give up on your mobile app!
This last tip is perhaps the most important, it may not bring you direct downloads, but it will surely allow you to keep and retain your current users. And we know that it can be complicated to get these users, so it is essential to do everything to keep them. Keep your app alive, don't abandon it! Like any digital product, your app deserves to evolve, to be improved and kept up to date. By fixing bugs, adding new features, improving some weak points and responding to the expectations or feedbacks of your users your app can only be better and more attractive.
At the end of the day, your app can be the most beautiful, the most useful, the fastest, if you don't invest your energy to promote it, you might not reach your goals. Test, analyze and try different solutions in order to increase your notoriety and your chances to get downloads.