Project Management

•

Published on the 25th September 2023
What are the steps involved in creating your mobile app?
The world of mobile apps is booming, with spending reaching $170 billion and 230 billion downloads by 2022 according to App Annie. This article guides you through the app creation process by answering the question, "How do I go about creating my mobile app?"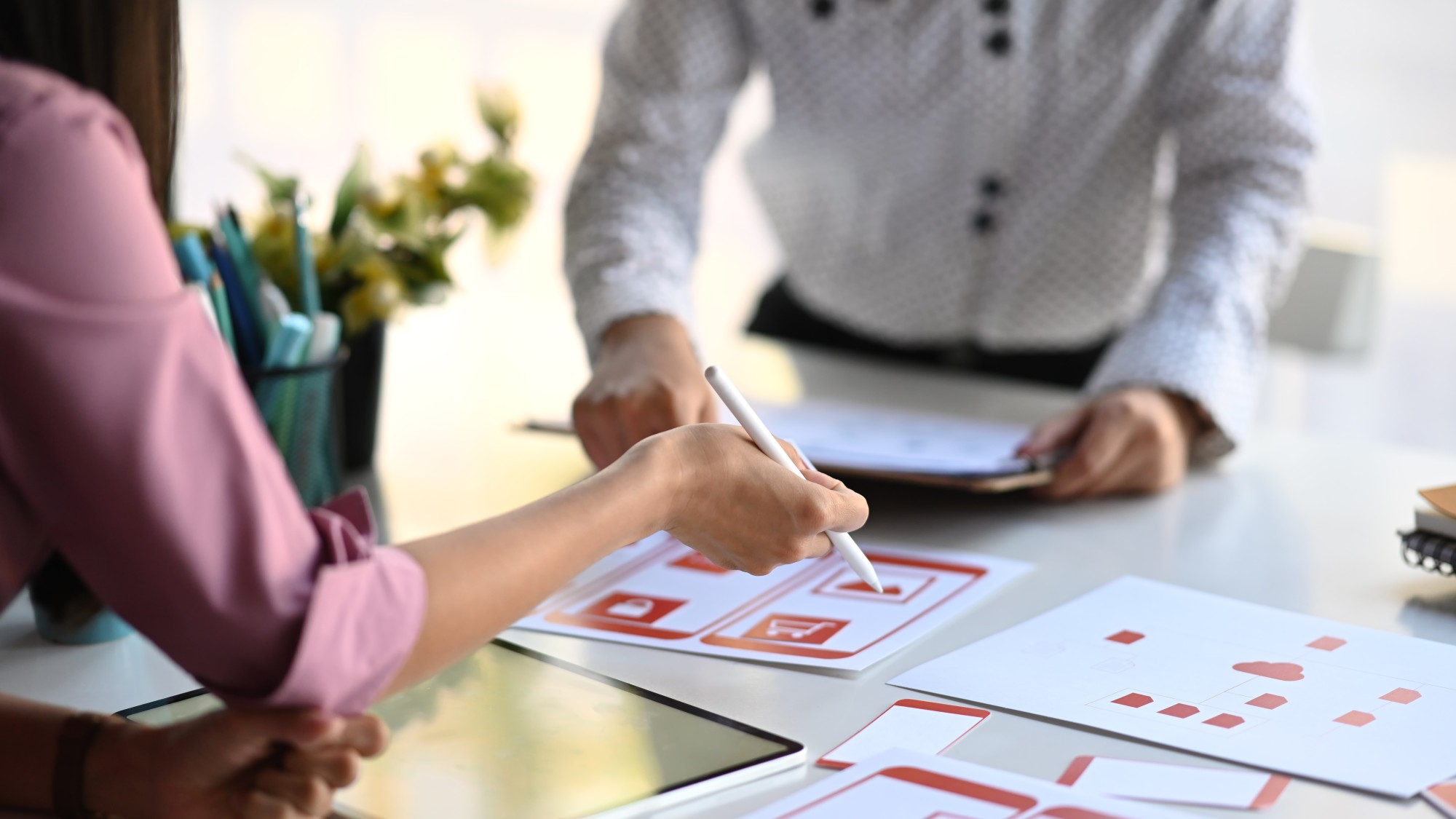 According to App Annie, the global benchmark for the mobile app sector, the app market is growing fast.
In fact, statistics for 2022 indicate:
170 billion dollars spent on app stores (+19% year-on-year),
230 billion downloads of new apps (+5% year-on-year).
So you're thinking that launching an app could represent a real opportunity to develop your business. But you have no idea how to do it. Our solid experience in mobile development leads you to contact us, and you ask us THE famous question: How do I go about creating my mobile app?
In this article, we'll answer that question by taking you through the entire process of designing a mobile app.
#1 Define the product strategy
First of all, it's essential to define your product strategy so that you can maintain your business objectives throughout each phase of your product's development.
A good way to do this is to answer these few questions about your app:
What problem(s) does it address?
What is its objective?
What is its target?
Who are its competitors?
What is its added value?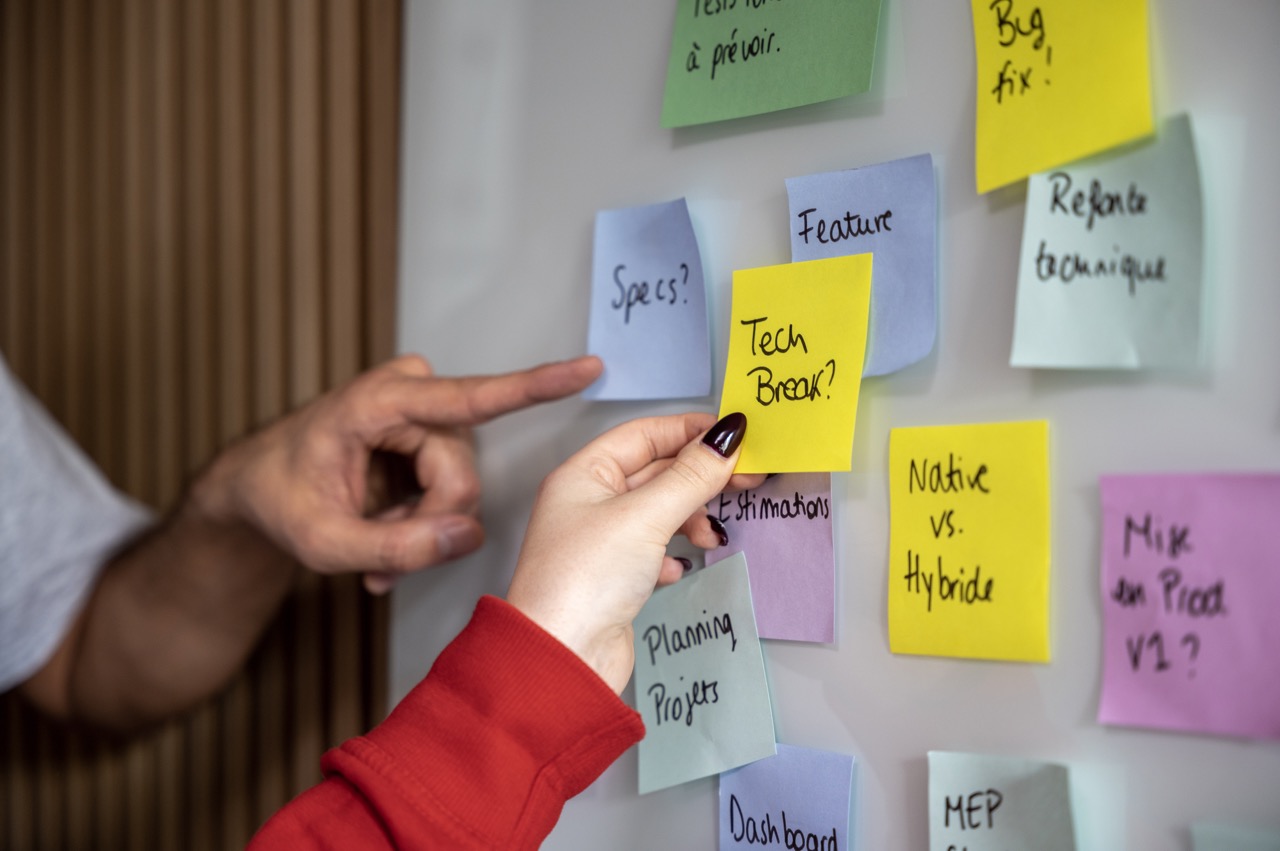 As soon as you have a better vision of your future app, it's time to call on our services for a workshop. These workshops have multiple objectives:
define a clear vision of your product
Generate new ideas.
Get out of your usual working environment.
validate the effectiveness of certain leads or ideas
Would you like to find out more about the type of workshops we organize at Atipik? Visit our dedicated page.
#2 Designing your product
Once you've defined your product strategy, it's time to move on to the design phase. The product design aims to consider business issues and challenges while taking into account the aesthetic, functional and ergonomic aspects of the interface, keeping the end-user at the heart.
#2.1 Designing the user experience
UX design (or user experience) corresponds to the design of an accessible, easy-to-use interface for any type of medium.
At Atipik, our designers work on the flows and wireframes of the app's screens. The latter correspond to the functional mock-ups whose objective is to schematize the basic functionalities of your product, as well as the layout of all the elements that make up your product.
#2.2 Designing the user interface
Once our experts have thought through your app's user journey, they turn their attention to its user interface. This is known as "UI design ", or the design of the visual or graphic layer through which a person interacts with a digital product.
More concretely, the role of our designers is to develop mock-ups by working on the app's graphic style (e.g. shapes, colors, shadows) while respecting the project's graphic charter. These mock-ups are then used by our team of developers.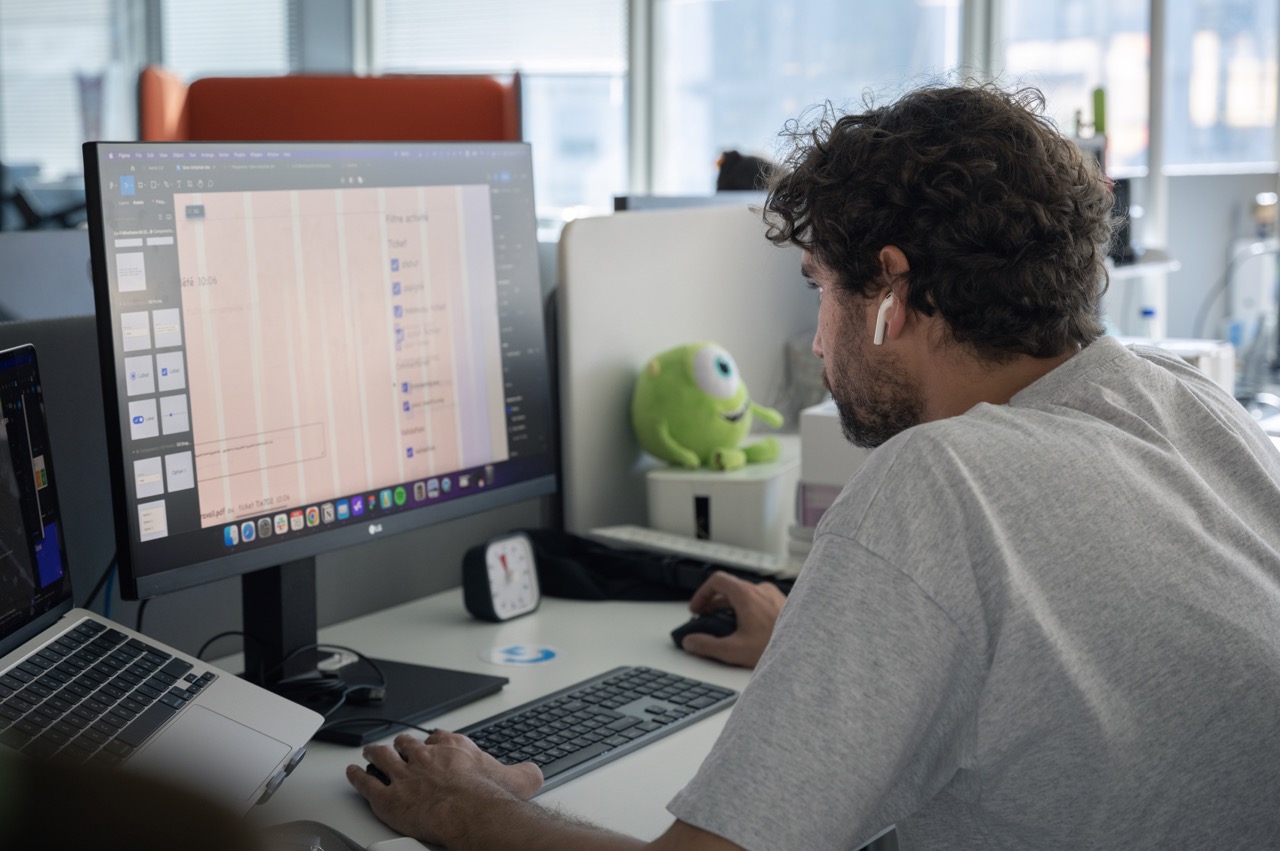 #3 Development
The design of your app has been finalized and approved by you. Now it's time for development. To do this, our team examines the entire technical architecture to select the technology best suited to your product.
Every app requires front-end and back-end development:
Front-end: this is the side of the app that you can see. It includes layout, navigation, graphics, user interaction, animation and data processing.
Back-end: this is the side of the app you can't see. This includes databases, networking, data storage and user management.
At Atipik, we like to develop our projects using the agile method, which is sequenced in "sprints" lasting between 7 and 15 days. The aim of these methodologies is to deliver a version of your app within a short timeframe, including crucial functionalities for testing and optimization. Deliveries are therefore regular, to enable your project to evolve rapidly.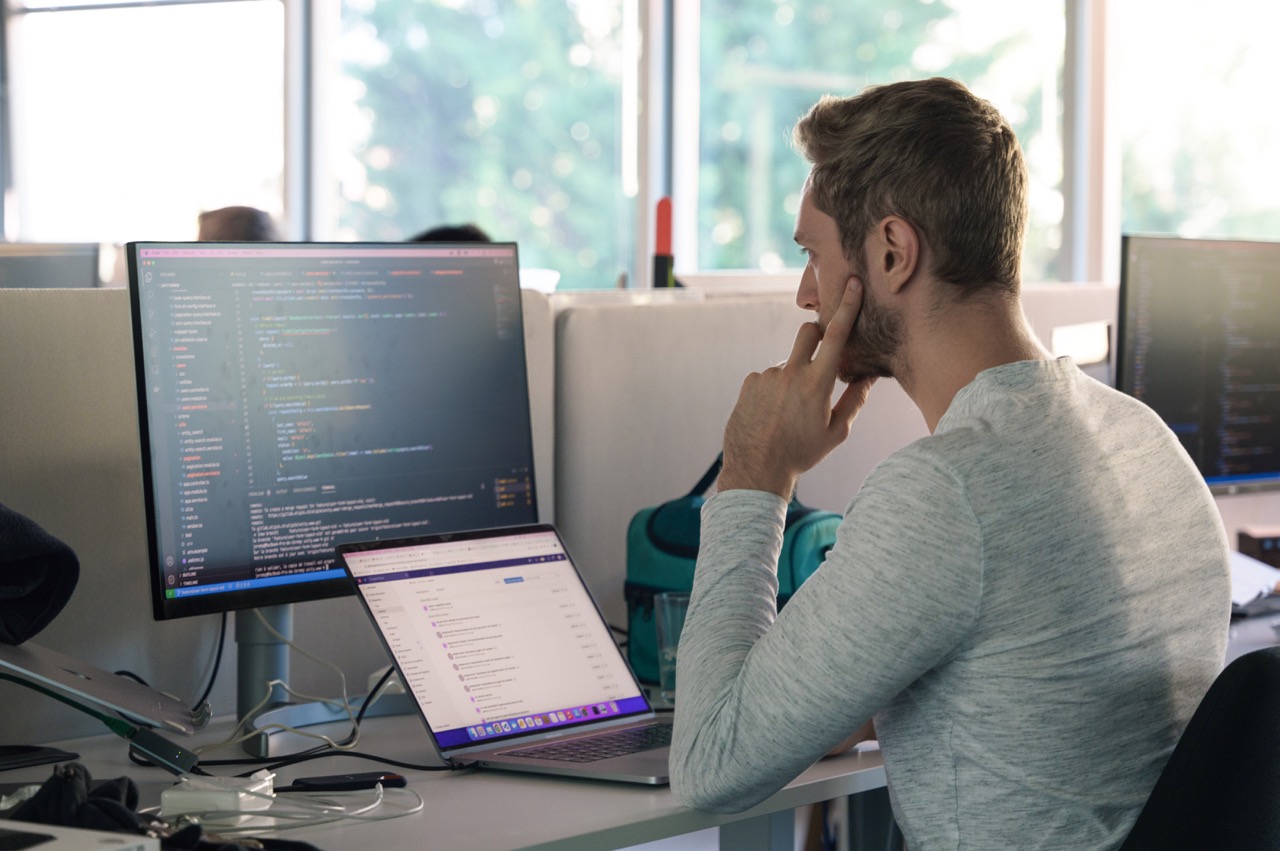 #4 Testing
The development of your app is now complete. It would be a mistake to think that your app can be launched immediately on the stores. In fact, before launching your app, it's essential to carry out a test phase, which consists of making sure that all the parts of your app work as intended.
What are the different issues involved in acceptance testing?
Guarantee a high level of quality and reliability for your app.
Check that all features meet your expectations.
Avoiding possible bugs that could hinder the use of your product.
#5 Optimizing blinds for online release
Your mobile app is now up and running. Before it goes live, we recommend that you prepare its optimization on the stores. The strong presence of apps on the market means you need to differentiate yourself by following a few best practices in terms of ASO (App Store Optimization). This process consists in improving the visibility of your app on the App Store and Google Play, with the ultimate aim of increasing its organic downloads.
To best promote your app on the stores, we recommend giving it a catchy name, a nice icon, a succinct description, appealing visuals and relevant keywords.
#6 Post-launch impact analysis
You've optimized your app for the stores, and it's now published. Congratulations! It's tempting to think that your main objective of going live has been achieved. But we estimate that you still have 50% of the work to do.
We consider an app to be "successful" when it is useful, easy to use and offers real added value for the customer. This is why it's essential to monitor and analyze your app's data. For example, it's important to identify user behaviors and find out what they value, so that you can make the updates that best meet their needs.
Here are some app performance indicators to measure:
What are your users typing, swiping, viewing and buying?
How often do they use it?
How long are they using it?
How many downloads?
Once you've collected and analyzed this data (a non-exhaustive list), we recommend that you draw up an action plan, the ultimate aim of which is to ensure that your app has every chance of lasting over time!
Atipik mobile app development specialist
Now you know all about the steps involved in creating your app. Our article has convinced you and you'd like to call on Atipik to develop your product? Our experts will be delighted to help you turn your ideas into unique digital projects.